Shop Our Large Selection of Mulch
Chicago Brick Oven
We are now a dealer for the best Pizza Ovens..
Open Hours
Mon–Fri: 7:30am–5:00pm
Sat: 8am-1:00pm
Sun: Closed
Delivery Guidelines
JCL can deliver your products. Our drivers are professional and the nicest people you'll ever meet but of course always thinking of safety first! JCL'S trucks deliver on concrete/asphalt/gravel driveways when delivering our products. Not responsible for damages to driveways or other areas of property - at customer request. If customer prefers, it's responsibility of customer to put tarp down on driveway.  
Delivery Charges
Anything that can be dumped, $50.00 for the first 10 miles and $3.00 per mile after that.
If we need to bring extra equipment, $90.00 for the first 10 miles and $3.00 per mile after that.
Pinehurst,Southern Pines and Whispering Pines is a flat 150.00 Deliver Fee
 All deliveries will be made within two working days as long as the item(s) are in stock.
 Semi truck load (16 Tons) at a 10% discount. Does not apply to mulch or soil. Free delivery within 10 miles of shop.
We carry drainpipes for all your needs. If we don't have it in stock can get it in 2-5 workdays.
We are now an authorized Bull BBQ Dealer   https://www.bullbbq.com/
Black Designer Mulch
$35.00 / cubic yard
This designer product is made from recycled oak pallets of pure wood and comes in 1"- 3" fiber length pieces.  The Black Designer Mulch has been dyed black using EPA approved, non-toxic food based colorants. It typically holds color for up to one year if kept out of direct sunlight and rain. It is a wonderfully natural enhancement to any landscape. It also prevents any weeds from taking over your garden and landscape.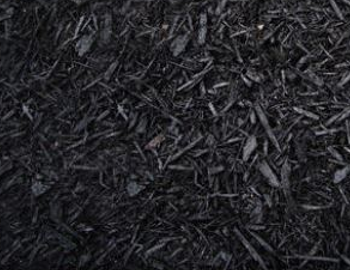 Pine Bark Mulch 

-Out-
$33.00 / cubic yard
Shredded pine bark material with ground splintered wood, as well as smaller bark chips. A lighter look than the pine nuggets. 1" or less in size. Pine bark mulch is great for retaining nutrients in the soil. 100% organic and slow to decay, it also promotes soil preservation through its resistance to water erosion. Coupled with landscape fabric, this product is great for weed prevention. It significantly enhances any landscape, walkway, or garden.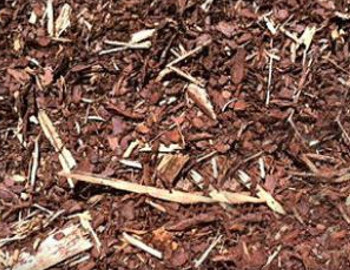 Red Designer Mulch
$35.00 / cubic yard
Ground wood from pallets, dyed with a red colorant using non-toxic EPA approved food based colorants. A favorite for low-maintenance landscaping, the color lasts longer than natural mulch. Depending on the amount of sunlight and rain, our Red Designer Mulch typically holds its color for  one year. A natural color enhancement for your garden, it also blocks out weeds.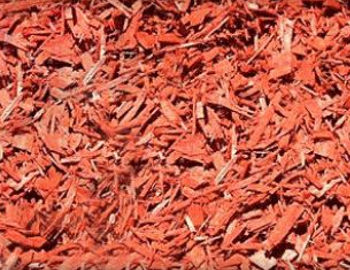 Brown Designer Mulch
$35.00 / cubic yard
1"- 3" fiber length. Shredded oak pallets of pure wood product that has been dyed brown using EPA approved, non-toxic food based colorants. This is ideal for higher end landscapes that are in search of a specific, long-lasting look and texture. Depending on the amount of direct sunlight and rain, designer mulches typically hold their color for up to one year. Great for ridding your garden of weeds.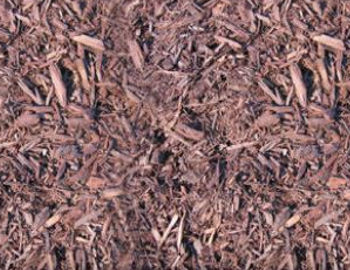 Pine Bark Mini Nugget –

Out
$33.00 / cubic yard
Another great choice!  The 1" – 2" nugget size are small, wood nuggets. These are beneficial for retaining water, which will surely reduce the need for watering. The Mini Pine Bark Nuggets are great for usage in landscaped beds, walkways, and paths. They also help to prevent weeds and insulate soil to protect roots in cold weather. This product is 100% wood for natural mulching and enhances the look of your landscape.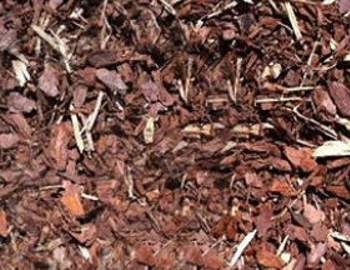 Pine Bark Med Nugget
$33.00 / cubic yard
Large Pine Bark nuggets (3"-5" nugget size) are a great decorative cover for your landscape or to be used as an accent mulch. This option is for lovers of rustic, natural landscapes. Recommended in large area plantings or garden beds with shrubbery. In addition, it hinders weed growth and helps to add nutrients to your soil for optimal plant growth. This reduces the need for any excessive watering and plant feed.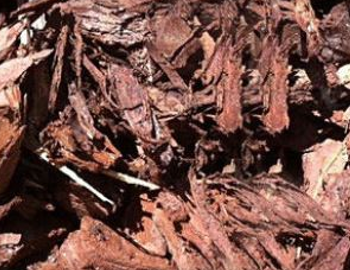 Triple Shredded Mulch
$32.00 / cubic yard
A fan favorite! We offer this material with no fillers! 100% hardwood barks creating a beautiful light colored auburn brown. The fibers lock together, allowing this particular mulch to stay in place nicely. Recommended as an excellent product for hills/sloped areas due to its resistant to washout. Great for natural areas as a top dressing for a finished look. Contrasts well against green grass. 1" – 3" fiber length average, some larger pieces may be mixed in.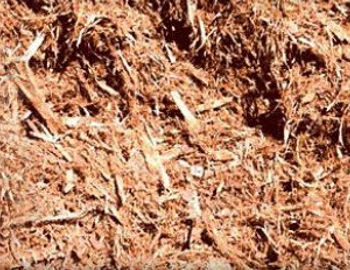 Cedar Chips 

OUT
$42.00 / cubic yard
Add a decorative touch to your landscape with Cedar Mulch. This 100% wood ground covering is ideal for adding charm to a forested path or neatening the appearance of a landscape bed. Its natural-tone cedar color will complement almost any landscape. Cedar mulch controls weeds in landscape beds and diminishes soil erosion. Its naturally insect resistant composition helps retain moisture in the soil to promote plant growth.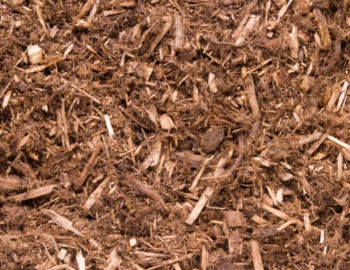 Playgroung Certified Matting 
$35.00 / cubic yard
Shredded oak pallets are approved for use on playgrounds by the city & state. This product meets the American Standards for Testing and Material (ASTM) Specification for Impact Attenuation. If you're looking for a more natural landscape, ASTM Certified Playground Matting is for you. This engineered wood fiber meets the wheelchair accessibility requirements, while still offering a natural alternative to rubber matting.